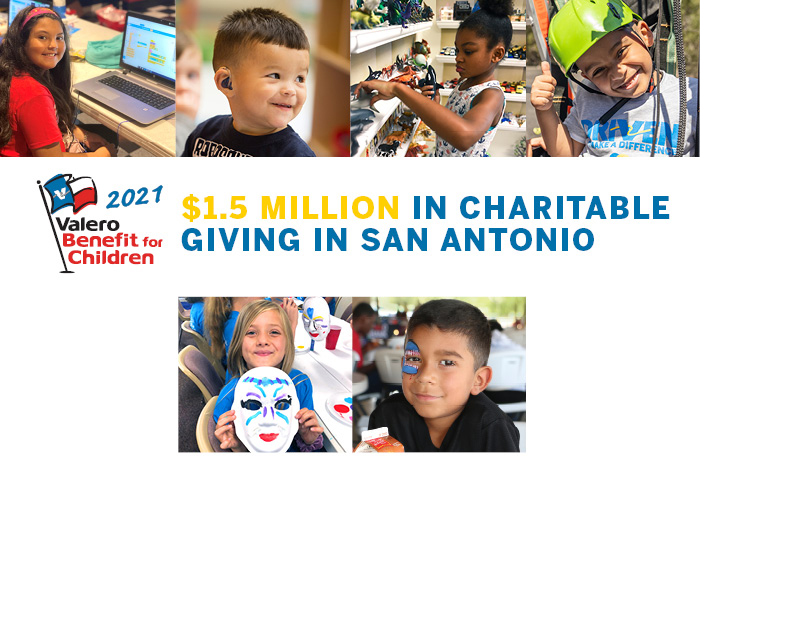 Making A Difference
Valero had the privilege to distribute $1.5 million to 58 San Antonio area charities from funds raised through the 2021 Valero Texas Open and Valero Benefit for Children. These agencies are positively impacting children's lives and providing vital resources in education, health care and basic necessities.
None of this is possible without our valued business partners, who are the face of generosity. Together, we have raised more than $187 million for charities across the U.S.
Leading Innovation Through Our Investment in Renewable Fuels
Strategy for Value Creation
What Fuels Us
We care about the environment, our employees and the communities where we work and live.