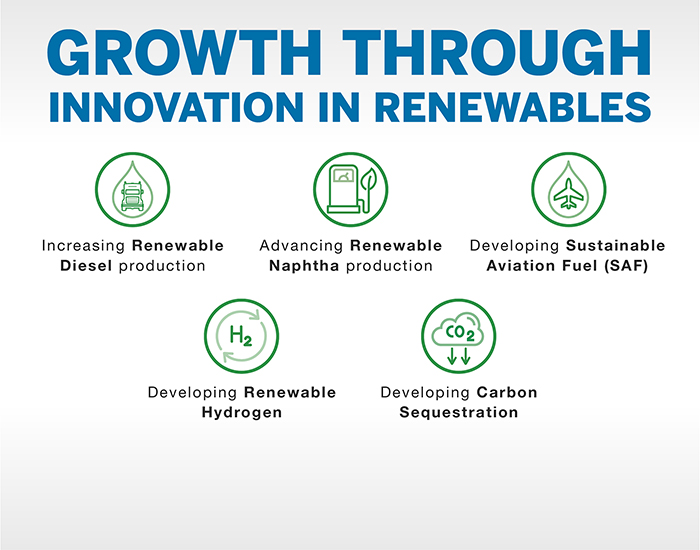 Leveraging Our Global Liquid Fuels Platform
As demand for low-carbon fuels expands globally, we continue to strengthen our long-term competitive advantage through innovation in renewables. In addition to being on track to achieve our target to reduce and offset 65% of our global refining GHG emissions by 2025, we plan to further reduce and offset 100% of global refining GHG emissions by 2035.
Leading Innovation Through Our Investment in Renewable Fuels
Strategy for Value Creation
What Fuels Us
We care about the environment, our employees and the communities where we work and live.