Dive in.
The Future Depends on You.
Your Best Self
in Writing
Resume and Application
Before starting your search, have someone review your resume or use a career resource. Look for consistency in formatting, correct usage of tenses, detailed and accurate information about work experience and education.
Tailor your resume or application to highlight previous work experiences or education obtained that is specific to the job for which you are applying.
List important or most applicable skills toward the top of your resume.
Look at the job posting requirements and preferred skills. Ensure that your resume reflects the requirements of the job (if you have them) and preferred skills the hiring manager seeks to be a competitive candidate.
Interviewing
There are different types of interviews for which you may be selected to participate:
Prepare for any type of interview by reviewing the job description and company website.  
Many of Valero's interview questions are behavioral-based. To prepare, think of various examples of past experiences that you can draw upon to share during the interview.
Some positions may require taking a test before being selected for an interview. If this is the case, the recruiter will communicate with you about the test and when it must be completed.
Frequently Asked Questions (FAQs)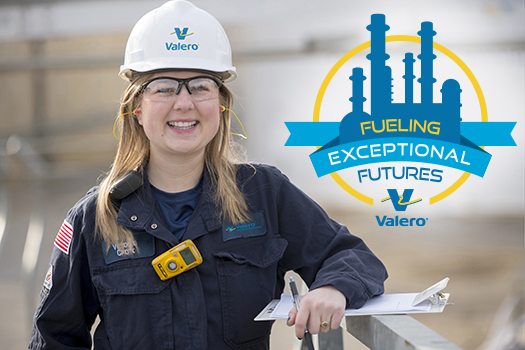 Join Team Valero
View All Open Positions
Our Employees Are Our Greatest Asset
And we are committed to being an employer of choice in the energy industry.