Recycling, Reusing, Reclaiming
and Reducing
Every Drop Counts
Leftover crude oil is not a waste product. Every drop counts, and recovered product is converted into a wide-range of high-quality fuels.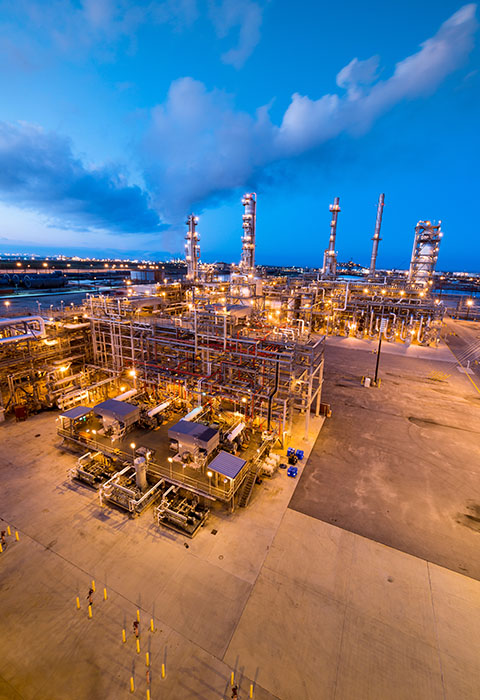 Recovering Usable Oil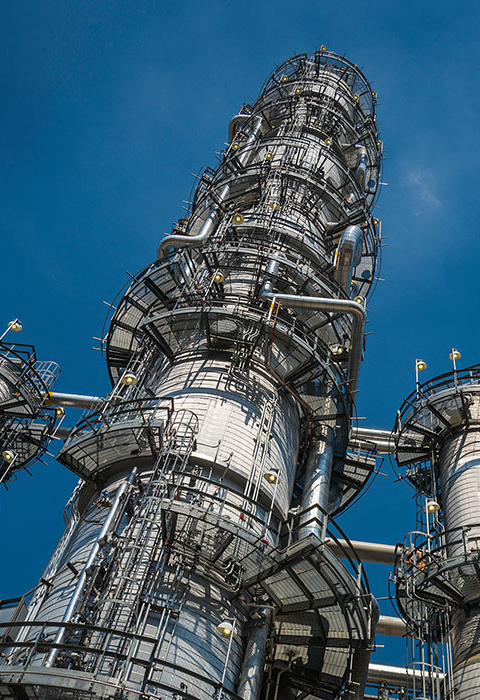 Refining Catalyst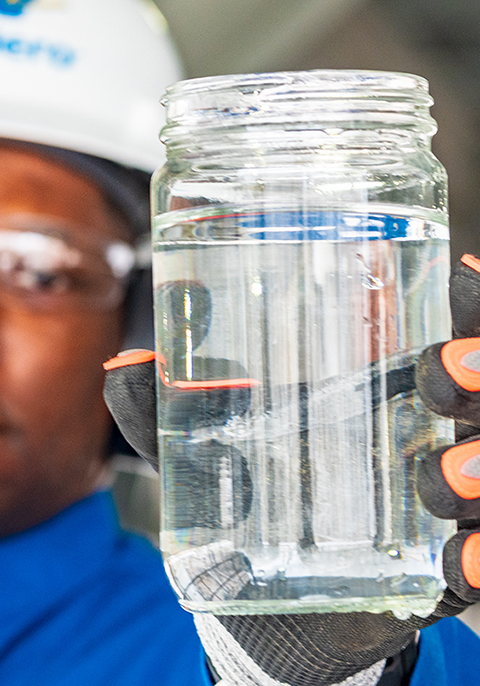 Caustics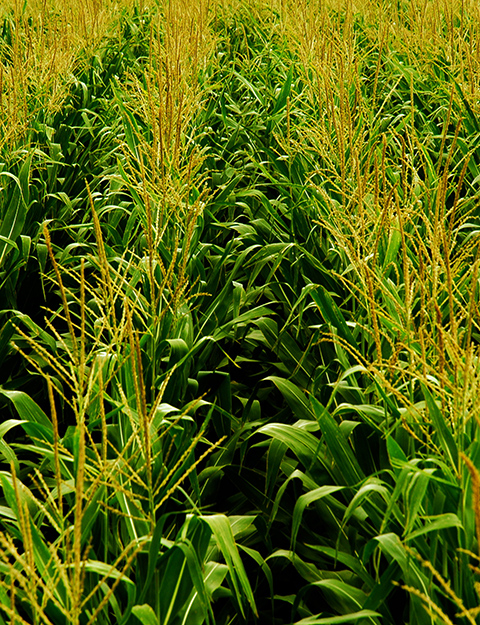 Sulfur Removal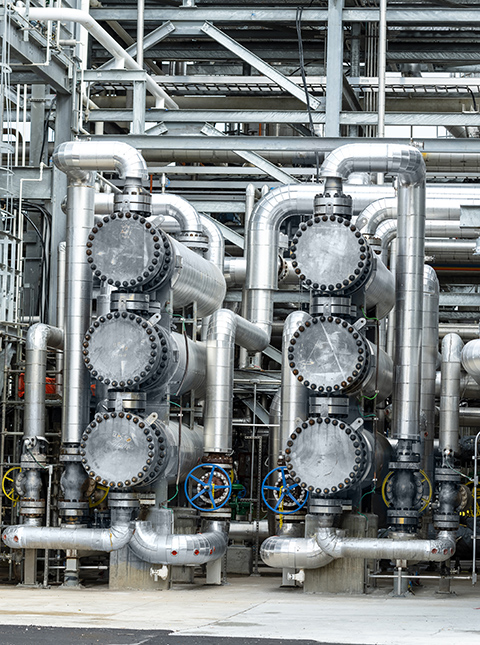 Renewable Diesel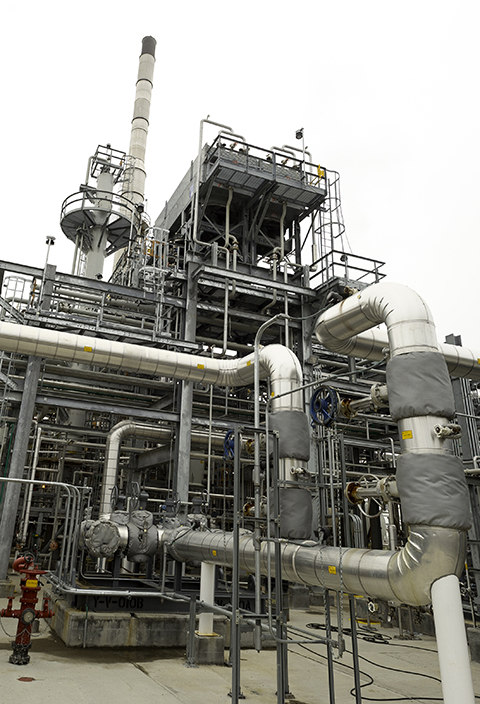 Flare-Gas Recovery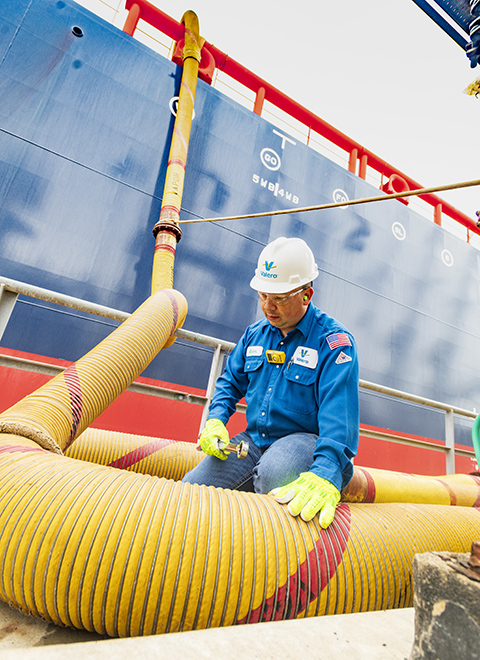 Marine Vapor Recovery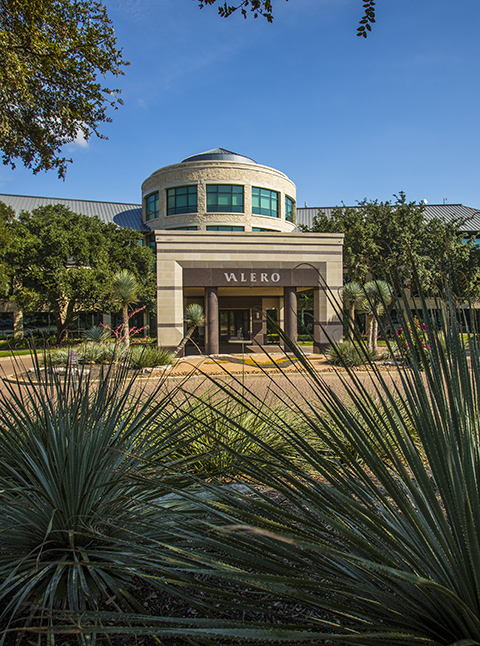 Waste Wise Recycling Program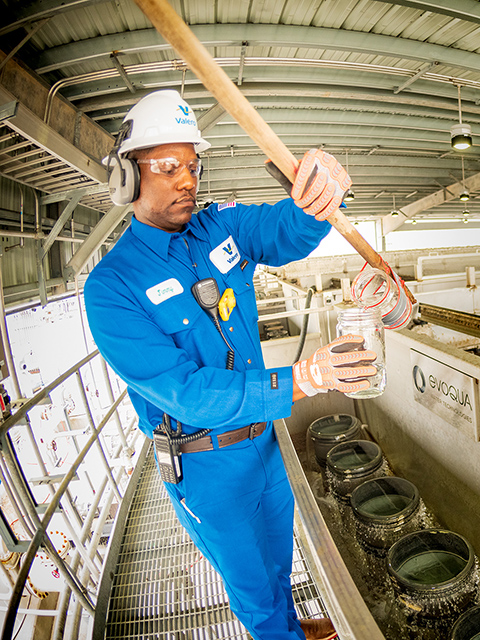 Water Recycling
Carbon Capture: More Than One Million Tons of Carbon Dioxide
Carbon-capture technology recovers carbon dioxide that otherwise would go into the atmosphere and concentrates it for reuse. In 2013, Valero's Port Arthur refinery became the first industrial site in the U.S. to host a large-scale carbon-sequestration project, and it remains the only U.S. refinery doing so, with more than 1 million tons captured each year.
Two steam methane reformer units, owned by a business partner that produces hydrogen for the refinery from natural gas, were retrofitted to capture the carbon dioxide produced in the process of making hydrogen.
In addition, our Jefferson ethanol plant sends 65,000 tons of carbon dioxide a year from its fermentation process to a third party for use in carbonated beverages. Valero continues to look for other opportunities in carbon capture and reuse.
What Fuels Us
We care about the environment, our employees and the communities where we work and live.